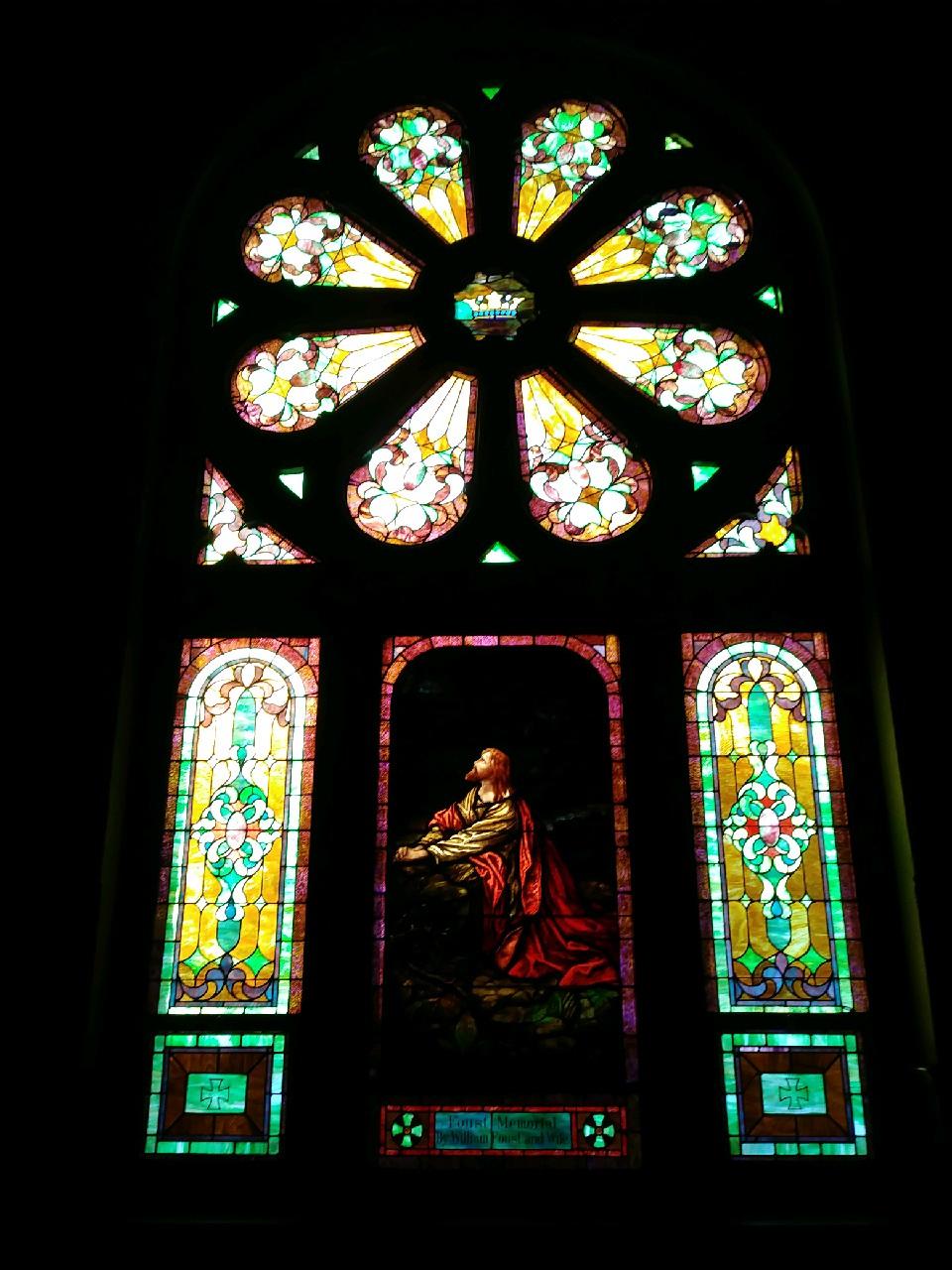 Welcome to Zion Lutheran Church here in Glen Rock, Pennsylvania.
We all live each day, confident of God's grace. We are not confined but instead freed by our faith to do God's work in Christ's name, to make the world a place where all of God's children can live devotedly, witness daringly, and serve each day with joy.
There is a place here for you. Reach out, and we will embrace you -- celebrating our likenesses and differences as one body in Christ.
The picure here shows one of the beautiful stained glass windows in the Zion santuary -- this one depicting Jesus in the Garden of Gethsemane where He frequently went with His disciples to pray and where He was betrayed on the night before His crucifixion (John 18:2). The garden remains to this day as a grove of ancient olive trees. (Photo credit: Tom Bailey)